On Saturday 23rd June, four members of Realm Recruit took part in Pretty Muddy Race for Life to help raise money for Cancer Research UK.
Dressed in pink, the team joined hundreds of other excited runners from across the North West, to take on a muddy 10km obstacle course at the picturesque Tatton Park.
After an energetic warm-up, the group crawled, slid and clambered around the course before reaching the finish line a lot grubbier than they had been at the start! Despite the mud, we all had a fantastic time and are already looking forward to our next charity challenge!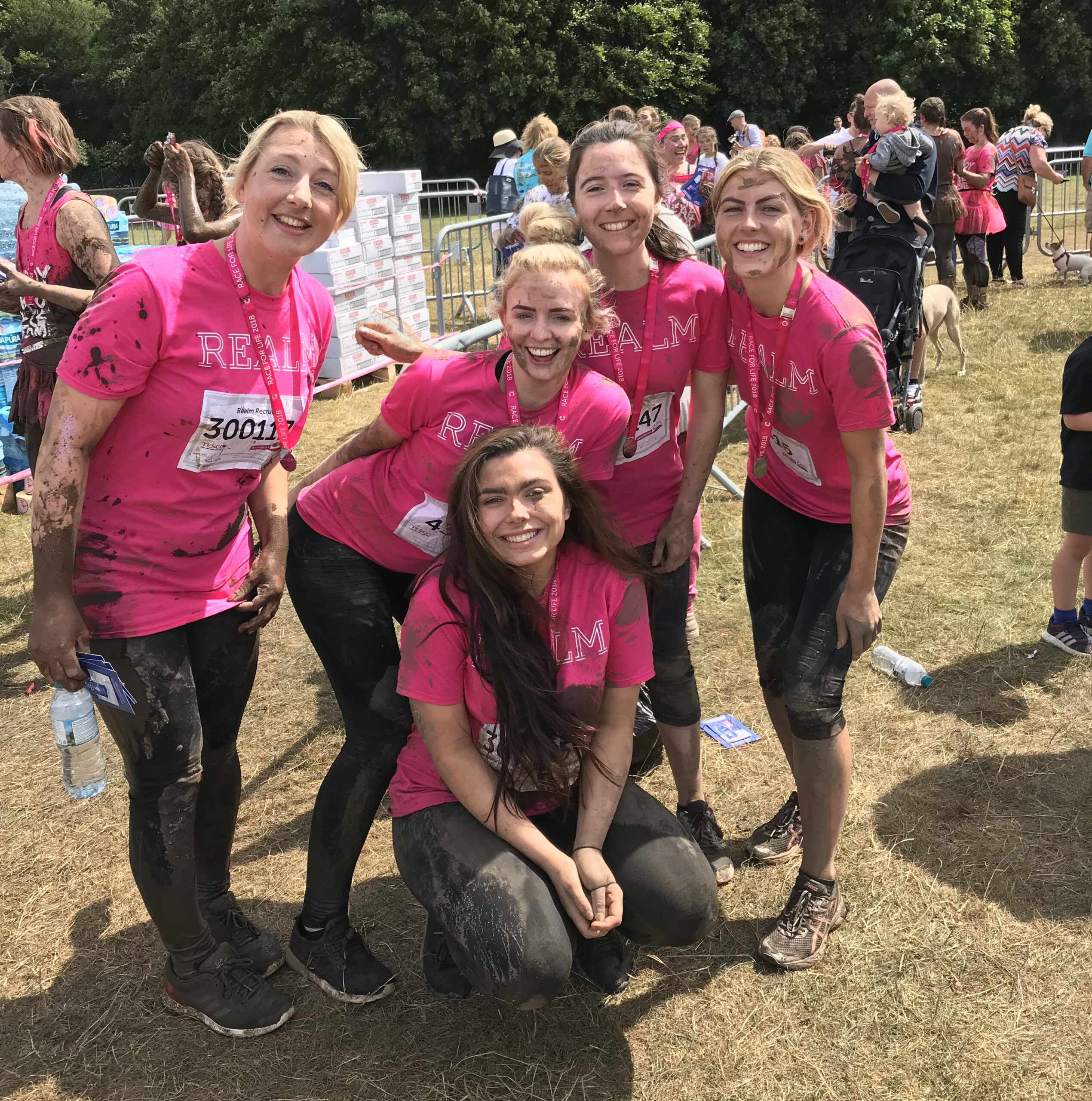 From left to right: Kelly Reid, Becci Hopwood, Paula Pawlowska and Katherine Memery
So far, Team Realm has raised nearly £300 for Cancer Research, but the total sponsorship continues to grow! You can donate to Cancer Research and support Realm's efforts, by visiting the team's Just Giving fundraising page.
Later this year, the entire team will be walking to work (a collective distance of over 48 miles) to raise money for local charity, Forever Manchester. Stay tuned to learn more about our fundraising.